Removable battery for RunCam 2
Removable battery for RunCam 2
Removable battery for RunCam 2
Product Description
Features:
850mAh Replaceable Battery
90 minutes under 1080p 30fps
60 minutes under 1080p 60fps
Net Weight: 14g
Size: 10mm x 25mm x 36mm
Suitable for RUNCAM2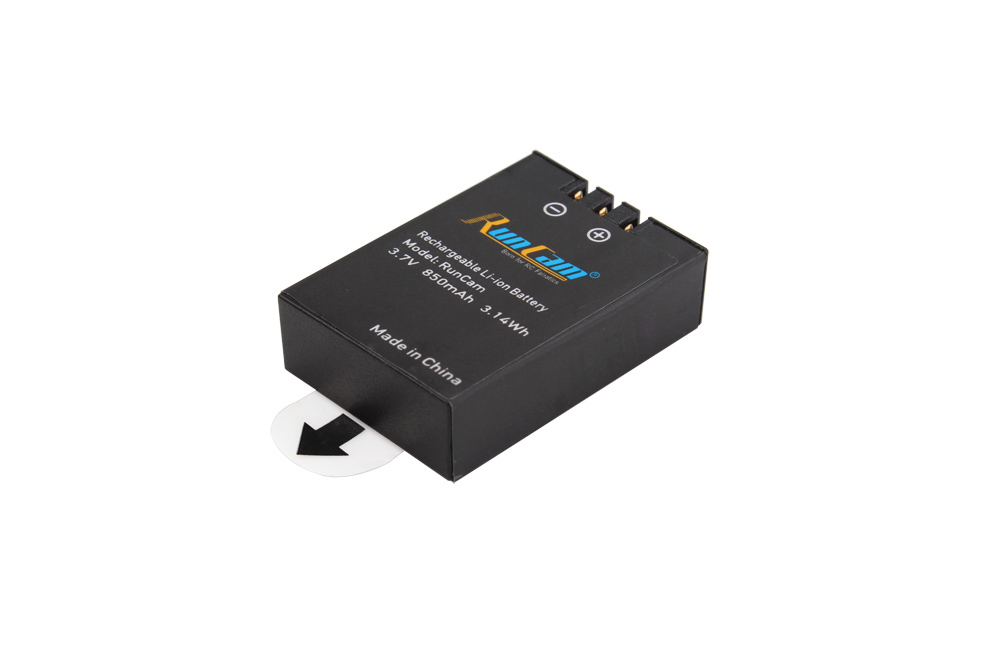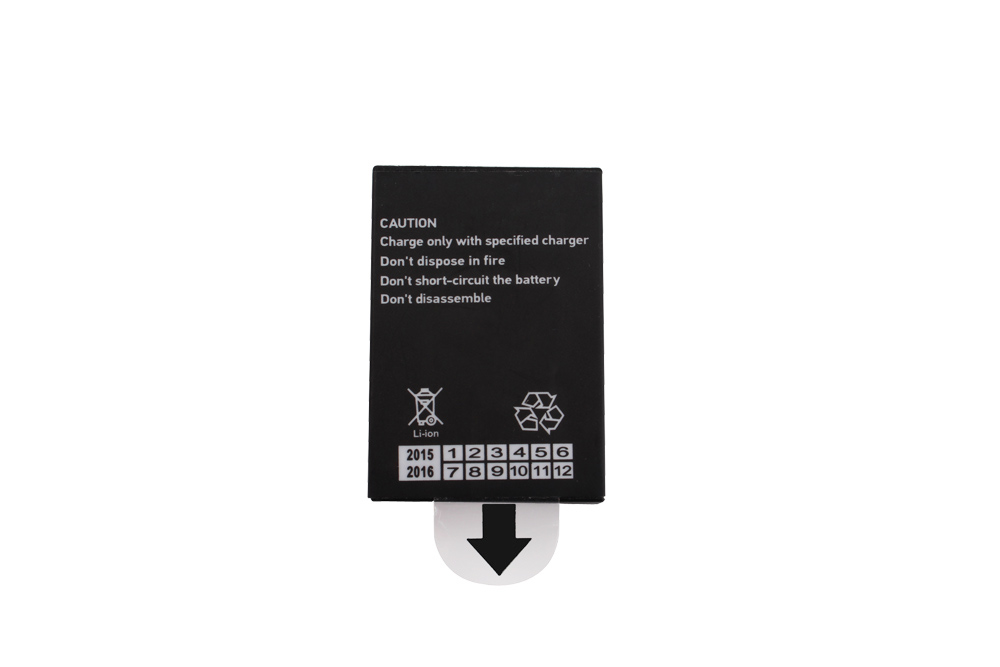 Package
1 X 850mah Rechargeable Li-Ion Battery
Product Reviews
Write Review
Good battery

Posted by rob on 25th Jun 2017

Its a good battery. And it has survived some very brutal punishment. With that being said I've had a battery with an issue very early on. Thats why 4 stars.....not perfect but what is.

Runcam2 Battery

Posted by Eph Robbins on 14th May 2017

Thanks for the invite to review this product. It's a battery it stores and releases electrical energy. Seems to work great.

Servizio impeccabile

Posted by Paolo on 25th Apr 2017

Come da titolo, spedizione velocissima, prodotto super, come tutto del resto. Consigliatissimo!

If you need more than 2 hours runtime then you need this battery

Posted by Doug Dean on 11th Mar 2017

I get about 2 hours record time with my runcam2 per battery.

I don't always have access to external power so I need extra batteries. So I am glad to have more than one.

runcam 2 battery

Posted by Karim on 3rd Jan 2017

Fits good and goood quality

RC2 battery

Posted by Bill on 2nd Oct 2016

It is of course the direct replacement battery for the Runcam 2 same quality as the original. my only critique is the plastic pull tab is a bit small to grab to remove battery with fingers.

RC 2 Battery

Posted by Art De on 1st Sep 2016

Bateria para la runcam2. Recambio original, funciona perfectamente.

Excellent product

Posted by david.whitehouse4@bigpond.com on 2nd Aug 2016

Ordered this product, it arrived and very happy with service. The Run Cam is a great camera.

Runcam 2 Battery review

Posted by Aki on 15th Apr 2016

I can change the battery if it runs out of a flight session to full battery. For once, something clever!
It always pays to keep a spare battery aboard!

RunCam 2 Battery

Posted by Edgeworth FPV on 8th Apr 2016

Original battery last around an hour and a 32 gig card is about half full at the best resolution in that time frame. So instead of an aftermarket second battery I went original as the price including shipping is very good. this provides 2 hours HD recording with minimal changing. A+++

Batterie additionnelle originale

Posted by Unknown on 8th Mar 2016

Un accessoire indispensable pour prolonger la durée de prise de vue. La batterie est identique à celle fournie d'origine

Be prepared, Buy two!

Posted by Kurt on 9th Feb 2016

I just purchased my RunCam2 and wanted to be prepared so bought two spare batteries. These are not easy to come by elsewhere and were cheaper each when buying two.
I also know that I have the correct battery and not a counterfeit. Service was fast and the batteries work just fine.