RunCam2/RunCam3/RunCam Split Remote Cable
Product Description
This remote control module cable is necessary for RunCam 2/RunCam 3/RunCam Split (since Firmware 1.5 and Android App V1.6/iOS App V1.2 ) to take photos and start/stop recording remotely.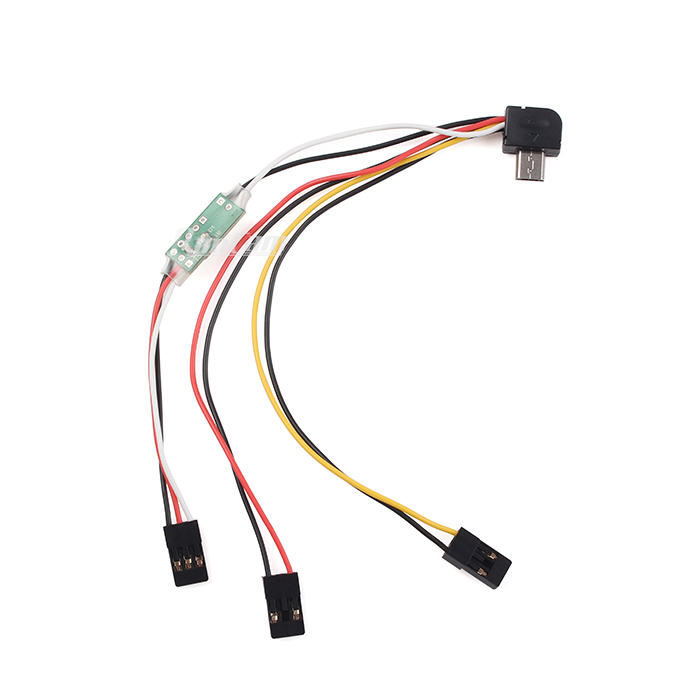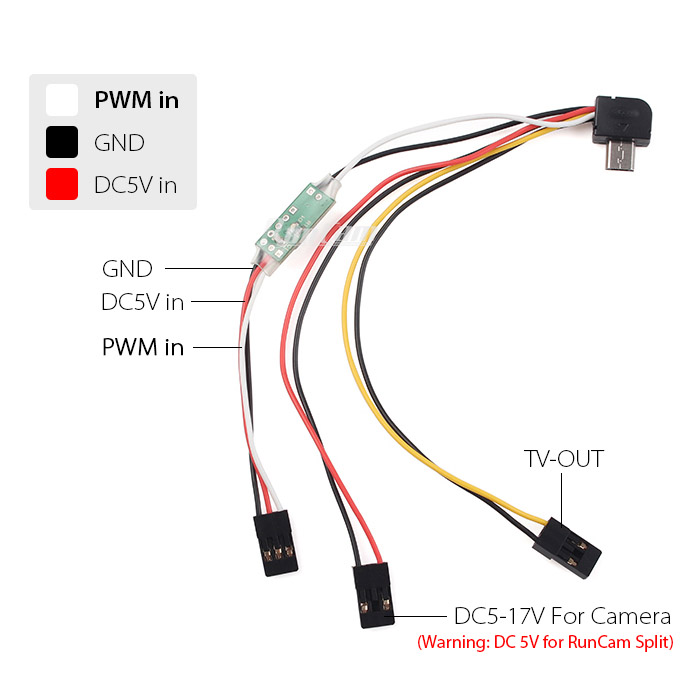 Product Reviews
Write Review
it works great

Posted by Daniel Woiski on 4th Jun 2017

I Love that you can start/stop the recording in flight since it have happened more than once that I forgot to start the recording before take off...

It just works

Posted by Unknown on 15th Jan 2017

Jusf turn on the remote function in the OSD menu and that's it. No issues at all. Love being able to start/stop recording during flight.

Runcam cable

Posted by Bill on 2nd Oct 2016

Never liked this cable it is flimsy and spartan in design. But it is the replacement cable and I highly recommend this as a must have spare.

Great cable

Posted by James Malone on 17th Aug 2016

This cable works beautifully. I have three of these now, and it makes switching the camera from my Quad and two fixed wing planes so much easier. I love being able to turn the video on or off as well as take photos when ever I desire. To bad this cable doesn't come with the camera.

Does what it is suppose to do...

Posted by GJ on 11th Jun 2016

I bought this cable together with a RunCam 2 for FPV.
Does what it is suppose to do. Power and TV-out connector can easily be combined into one which I did.
Shipping was quick to Australia (7days!)
Quite happy with this purchase.