RunCam Night Eagle (Black & White Video Only, No Color)
Product Description
RunCam Night Eagle (Black & White Video Only, No Color)
Black Technology RunCam Night Eagle 0.00001Lux Global WDR 800TVL Black & White Camera
RunCam Night Eagle is a fantastic "starlight" camera which will almost turn night time into day. You will surely be impressed by its low-light performance!
If you are looking for a camera of good performance in day and night, please get a RunCam Eagle. If you are looking for an extremely outstanding night vision camera, and don't mind it can only capture black & white video at any time, RunCam Night Eagle will be your best choice on the market.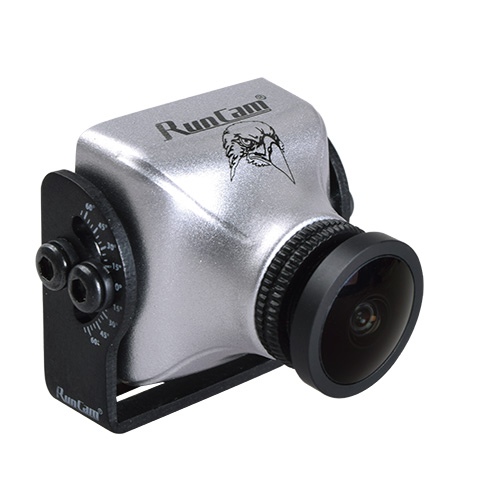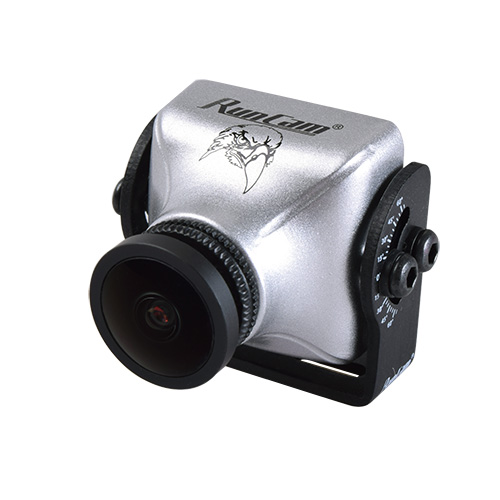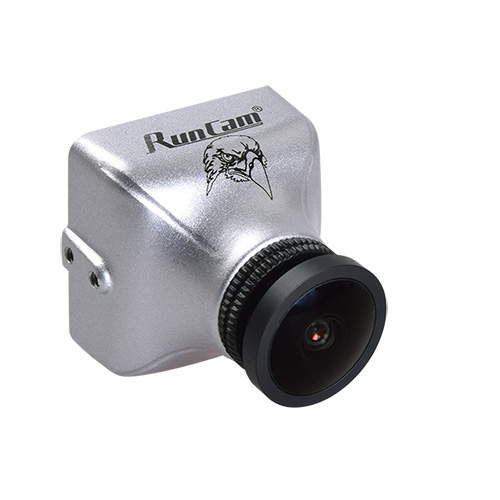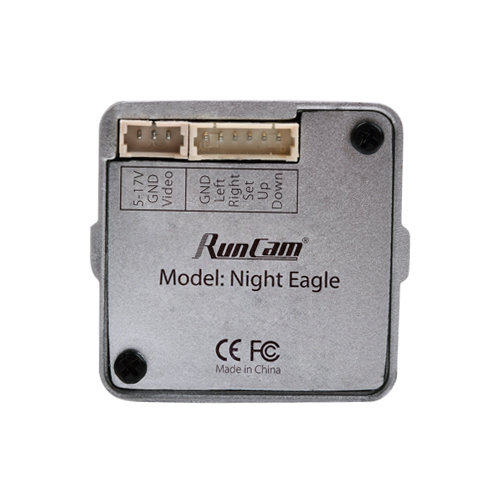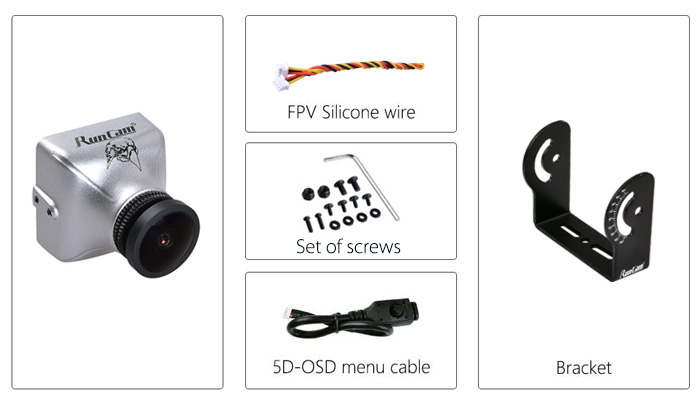 Parameters
| | |
| --- | --- |
| Model | RunCam Night Eagle |
| Image Sensor | 1/1.8" Black & White CMOS Sensor |
| Horizontal Resolution | 800TVL |
| Lens | 140° F2.0 |
| Signal System | NTSC/PAL Switchable |
| Synchronization | Internal |
| OSD Set | Yes |
| S/N Ratio | >50dB |
| Electronic Shutter Speed | Auto |
| Min.Illumination | 0.00001Lux@1.2F |
| WDR | Global WDR |
| Day/Night | Only Black & White |
| Video Output | CVBS |
| Power Input | 5-17 VDC |
| Housing Material | Magnesium Alloy |
| Net Weight | 14.5g |
| Dimensions | 26mm * 26mm * 28mm |
Package
1 X Camera
1 X FPV Silicone wire
1 X Set of screws
1 X 5D-OSD menu cable
1 X Bracket
download

User Manual
Product Reviews
Write Review
night vision at it's best

Posted by donnie w roberts on 2nd Jun 2017

I have both the owl plus and night eagle, both are great products but for night flying you cannot beat the night eagle,excellent vision and the black and white is really cool !!!!!

night vision

Posted by rob on 20th Dec 2016

flew my quad with this cam the view of the town lit up is amazing from 300ft can see the smallest light from miles away .very good in pitch black almost a revelation

this thing works great

Posted by robertmulheron@hotmail.com on 23rd Nov 2016

Have had 2 flights so far. Both during evening hours and some stars and or moon. And it's worked perfect. Looks great during day also. Adds a sort of crispness to it. Like flying in a video game.

Way better than the OWL plus

Posted by Unknown on 19th Nov 2016

I live in the UK, and come the winter it's pretty much dark most of the time. It sucks :-( So, if you've got a place you normally thy at with just a small amount of ambient light it will seem like day with this camera.

Not just that, it's also perfectly usable as a daytime camera, and I've very quickly got used to the black and white picture. In some respects it's easier to pick out objects in black and white.

I'm still playing with the settings on the OSD, but from the outset using the default values it's pretty damn good.

Awesome camera, you'll love it.