FOV 150 Degree 1/3" 2.1mm Wide Angle FPV Camera Lens RunCam Swift 1 Swift 2 Swift Mini
FOV 150 Degree 1/3" 2.1mm Wide Angle FPV Camera Lens RunCam Swift 1 Swift 2 Swift Mini
Get a $5 cash coupon by joinning our Facebook group.
Product Description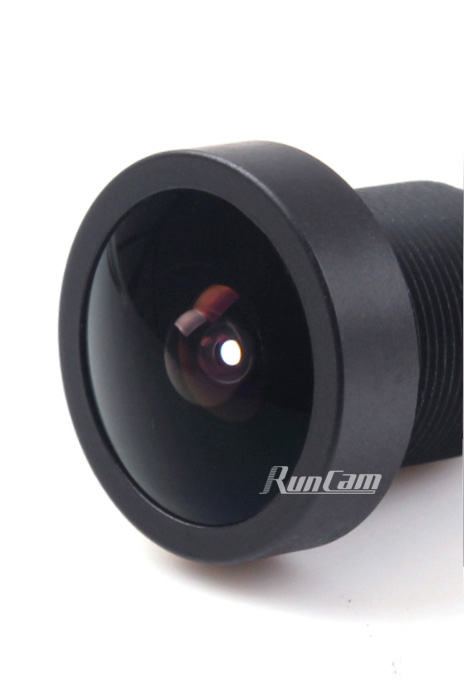 FOV 150 Degree 1/3" 2.1mm Wide Angle FPV Camera Lens RunCam Swift 1 Swift 2 Swift Mini
Focal Length (mm): 2.1
Horizontal FOV: 115°
Vertical FOV: 83°
FOV: 150°
Aperture(F): 2.0
Mount: M12*P0.5mm
Format(inch): 1/3"
M.O.D(m): 0.1
Package
1 X Lens (

The lock ring is not included.

)
Product Reviews
Write Review
best lens so far

Posted by Noise FPV on 9th Jul 2018

Best lens in terms of fov and zoom.
There's almost no zoom and a balanced fov to preduct better the distances to objects.


I can see

Posted by se1v3rt on 31st Jan 2017

Love the extra view I get from this lens. So much better then the one that comes on it.

i can finally see to land!

Posted by warmpudgy on 20th Dec 2016

i bought this to replace the 90 degree stock lens that came with the swift. i had a hard time landing with a high tilt angle cause i couldnt see the ground. now i can!

Good wide angle lens

Posted by Jeff on 3rd Nov 2016

Fits nicely on the PZ0420M 2.8, providing a much larger fov and slightly clearer image.
Mine also came with a continuous thread.
Be aware though, that this lens comes without a fastening ring.
You should be able to re-use the ring from your current lens though.

Quality lens

Posted by Unknown on 13th Jun 2016

A well built lens with good quality optics. Perhaps a bit on the heavy side if you are trying to shed every extra gram.
Unlike the previous review, mine has a continuous thread so I had no problem fitting it to my swift.

Nice!!

Posted by Alex on 29th May 2016

Realy nice flight feeling and price-performance ratio !

Good product, but needs a small improvement

Posted by Andrey Rekk on 3rd May 2016

Very good lense, but the product needs an improvement (which will give it 5 stars) - on the photo of the product you can see the thread goes all the way to the lense, but in reality it is not like that- for some reason there is space without thread: so it goes like (lense)thread/no thread/thread. Basically the shaft is not threaded all the way, like is shown on the photo.

I bought the lense for runcam swift, but to adjust the focus I needed to place 2 rings (which are also not included), because focus distance was exactly where there was no thread on the shaft.

Otherwise very good buy. Thanks.

Top lens!

Posted by Dennis on 3rd Nov 2015

Definitily worth the money! Great wide view, perfect for FPV.