FOV 92 Degree 1/3" 3.6mm FPV Camera Lens RunCam Swift 1 Swift 2 Swift Mini
Product Description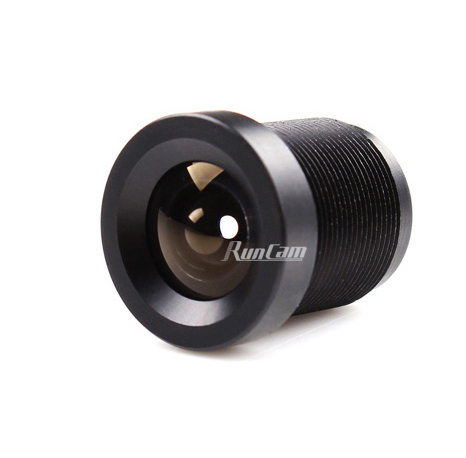 FOV 92 Degree 1/3" 3.6mm FPV Camera Lens RunCam Swift 1 Swift 2 Swift Mini
Focal Length (mm): 3.6
Horizontal FOV: 72°
Vertical FOV: 55°
FOV: 92°
Aperture(F): 2.0
Mount: M12*P0.5mm
Format(inch): 1/3"
M.O.D(m): 0.1
Package
1 X Lens (

The lock ring is not included.

)
Product Reviews
Write Review
excellent service.

Posted by Unknown on 18th Nov 2017

Couldn't find a narrow angle lens for the micro swift so took a chance on this 'cause they are so cheap. They don't fit but I don't mind; cost very little so worth a try. The srvice from Runcam is very good.

Godd quality lens

Posted by Unknown on 14th Apr 2017

Ordered it here at runcam official store. Arrived without problems. Tested on runcam swift. Like it!

Taille modérée, qualité ++

Posted by Yohann on 17th Feb 2016

Achetée en remplacement de la caméra FPV d'origine de l'Eachine racer 250, la gestion de la lumière est extraordinaire.
Plus d'écran noir avec cette caméra lorsque le drone est face à la lumière. Solide et taille relativement contenue.
J'achète la même pour mon prochain racer.