Wide Angle FPV Camera Lens for RunCam Eagle2 4:3(2.5mm) 16:9(2.1mm)
Get a $5 cash coupon by joinning our Facebook group.
Wide Angle FPV Camera Lens for RunCam Eagle2 4:3(2.5mm) 16:9(2.1mm)
Product Description
Lens
Camera Model
Format
(inch)
Horizontal FOV
vertical FOV
FOV
Weight
(g)
Aperture
(F)
Mount
(mm)

OP-LENS

Eagle(4:3),Eagle2(4:3)
1/1.8"
105°
78°
135°
6.6
2.0
M12*P0.5
Eagle2(16:9)
1/1.8"
140°
78°
170°
OWLPLUS,OWL2
1/2"
120°
88°
150°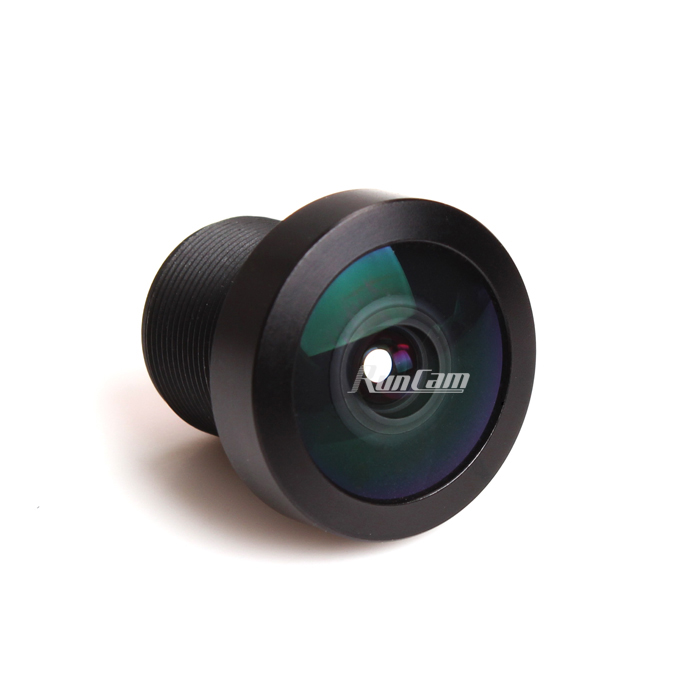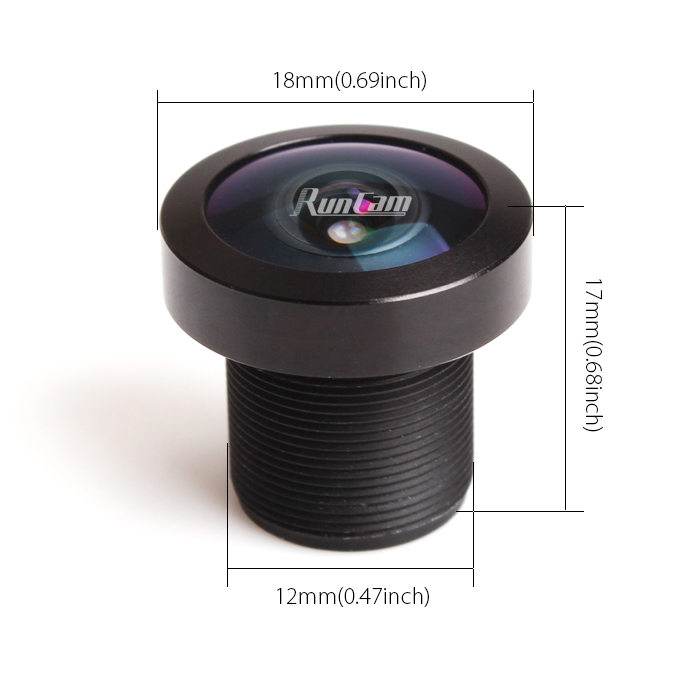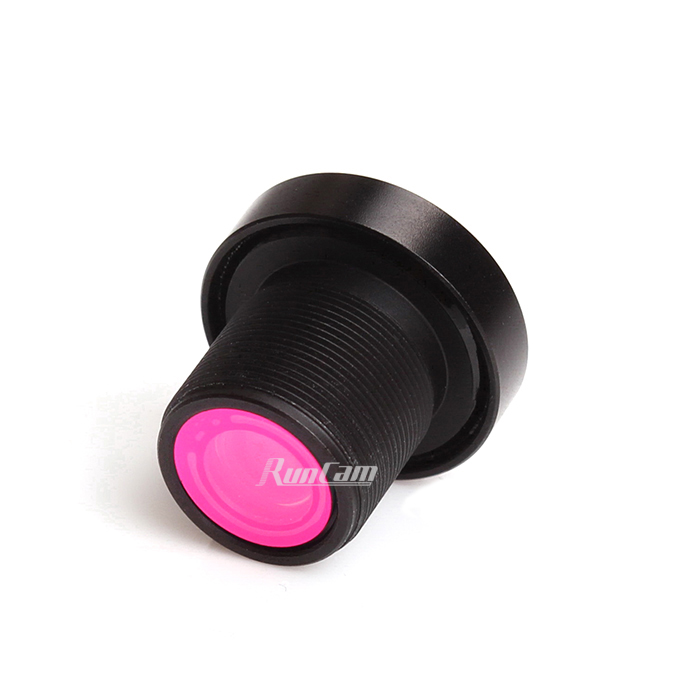 Package
1 X Lens (

The lock ring is not included.

)
Product Reviews
Write Review
original replacement for the Earle 4:3 camera

Posted by naj on 7th Jan 2018

After getting the lens cracked in a crash on my FPV up opterra I was not quite sure how to go on with the old lens.
Thankfully the replacement lens for the runcam Eagle 4:3 camera was listed on the runcam website and I made the purchase The Lanes was delivered to me here in the UK within 10 days and works perfectly and is a great replacement .
As usual very pleased with my runcam eagle camera and moreover very impressed with the accessories shopping that runcam has to offer and accessories after sales thank you very much great shopping experience.

wide angle view eagle 2 16:9

Posted by Justin Drasher on 24th Dec 2017

This did exactly what I was hoping it would do which is really open up my field of view from stock. I put this on an eagle 2 in a chameleon frame. Can just barely make out the front camera guards meaning maximum field of view. I use for freestyle. Wish this could be an option choice when first purchasing.

best lens for my camera

Posted by Inyangobong Inyang on 26th Nov 2017

Great quality and it gave me a better field of view. I would recommend this for your camera.

Best lens for Eagle 16:9

Posted by Gregor on 12th Sep 2017

Nice upgrade for the Runcam Eagle. Much more vertical view. small fisheye effect.

Perfect replacement for bigger FOV on 16:9 Eagle!

Posted by Jeroen Sneller on 8th Jun 2017

I was looking to get a better (especially vertical) FOV on my 16:9 Eagle. Loopings and Split-S moves were sort of going on feeling and not visibility, just hoping you would get out right! After replacing the stock lens with this lens, i'm getting just the extra FOV that i need, without any visible distortion or fisheye effect.
So... if you're looking to get a better FOV for your 16:9 Eagle, grab this lens!