TV-out and power cable for RunCam 2/RunCam 3/RunCam Split/RunCam 5/RunCam2 4K
TV-out and power cable for RunCam 2/RunCam 3/RunCam Split/RunCam 5/RunCam2 4K
TV-out and power cable for RunCam 2/RunCam 3/RunCam Split/RunCam 5/RunCam2 4K
Get a $5 cash coupon by joinning our Facebook group.
Product Description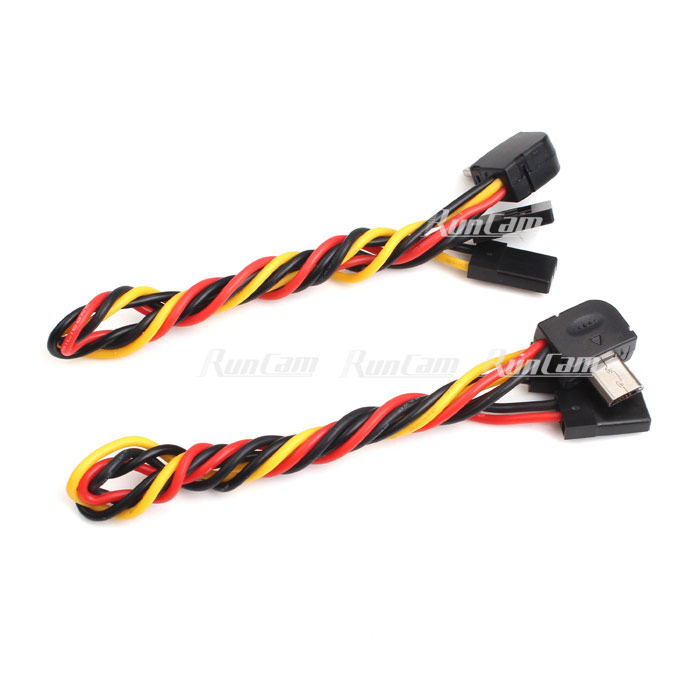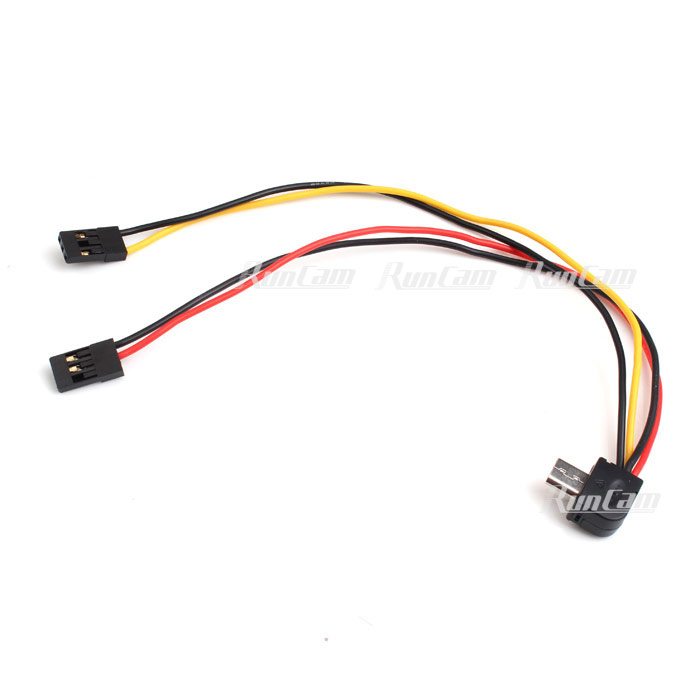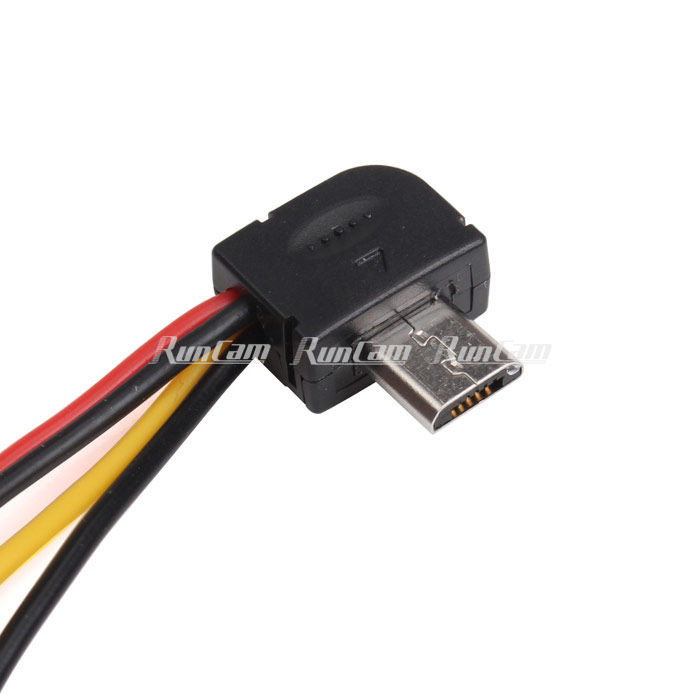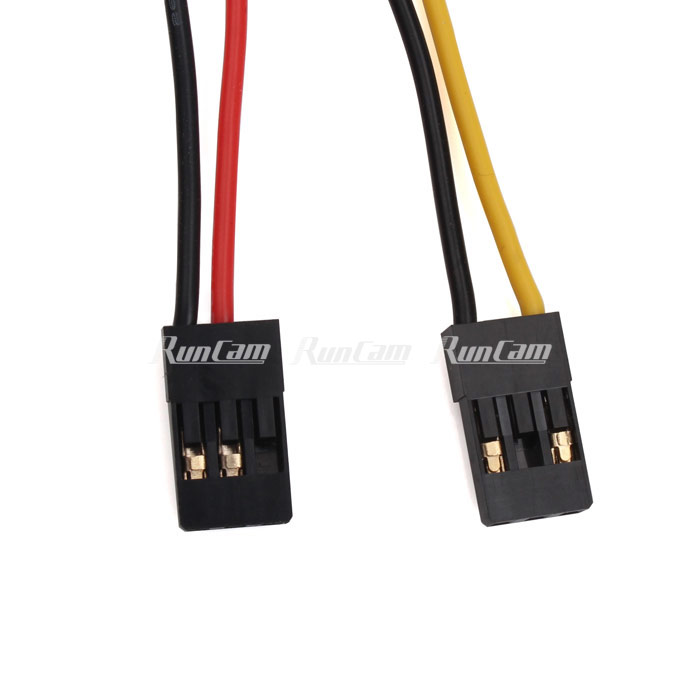 Package
2 X TV-out and power cable
Product Reviews
Write Review
Great power cable

Posted by Terry on 5th Feb 2023

I needed these to be able to connect to my RunCam 2 for FPV.

It's a cable.... It Works.

Posted by Mark on 23rd Aug 2022

Plugs in and does the stuff it should. What more can you ask for?

Improved Cable

Posted by paul on 29th Mar 2020

Single cable permits use of of all options. I use the Runcam2 as a flight and recording FPV primary camera.

Used for FPV

Posted by Guy Fuller on 19th Sep 2019

These are just A/V out and power cables for my RunCam2. I had to mod to get them to work with my F405 Wing board but no big deal, just remove the Red wire from the power line and insert into the A/V out cable. You have to also reverse the Red and Black. Works like a charm so now I save weight by removing the battery from the RunCam.

best fov cam ever 16:9 wide angle

Posted by travis.barwick@gmail.com on 30th Apr 2017

the runcam 2 is the best fpv cam for the money. If you have heard they have latency, you have heard wrong!!! Zero latency and an amazing image to the fatshark dominator v3. You need this cable because you need this cam!!

Top quality

Posted by Andrejs Piesis on 20th Apr 2017

Top quality product - silicone wires are nice and flexy, connectors are top notch!

Exactly what I needed!

Posted by Dave in Nashville on 13th Mar 2017

Needed a way to deliver power to a RunCam2 from an Eagle Tree Vector. I believe this will do the trick! If not, I'm sure I'll find a good use for the cable. Many thanks!

Good quality

Posted by Matt on 10th Feb 2017

Very well made cables. Silicone insulated wire makes it very flexible and ideal for a pan & tilt installation.

Simple connection powerful tool.

Posted by Ephraim Robbins on 22nd Sep 2016

Great convenience with this item. Thanks runcam. Sure would like an Owl Plus.

live view cable

Posted by Aki on 15th Apr 2016

cable works well and should always be more due to the nature of the species ...

Does the job

Posted by Darren G on 12th Apr 2016

Good lightweight and flexible cable for using live video out on the runcam 2. Note that due to the soft silicone insulation and thin wire, props will cut through this like butter, so keep it well away (make considerations for where the cable might reach if it comes unplugged on a rough landing).