Product Description
FULL HD 1080P 120 degree FPV CAMERA
RunCam HD
Especially designed for FPV hobbyists by RunCam,
this mini HD FPV camera provides high image resolution of 1080P@30fps and 720P@60fps.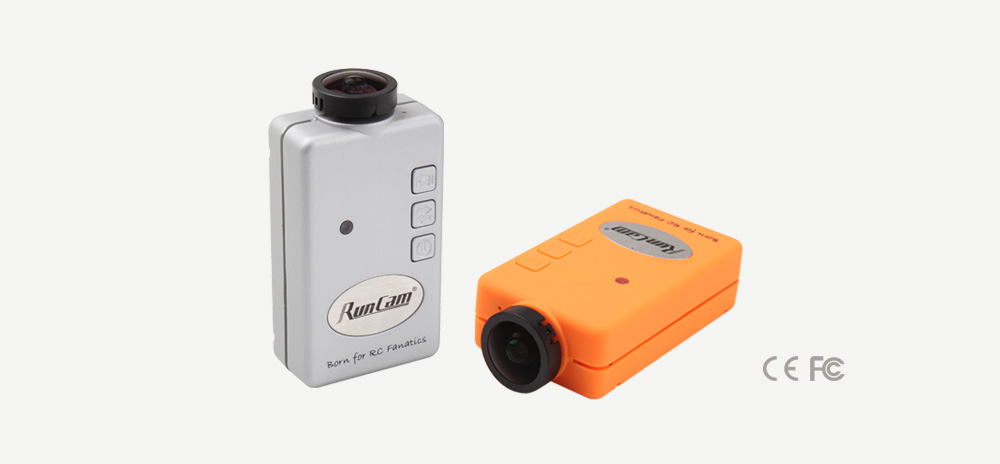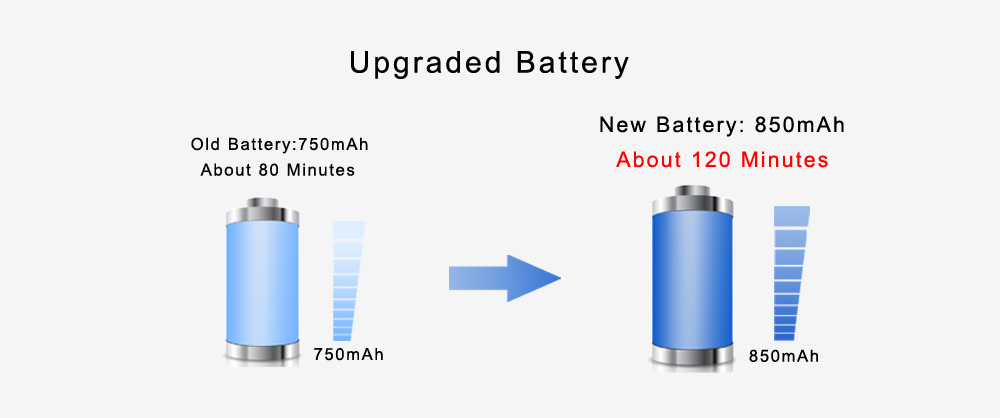 Better And Better
RunCam HD is using Novatek NT96650 DSP,which is low-power
DSP combined with H.264 video compression technology.
It provides FPV enthusiasts with higher quality results on Full HD.
*The battery can last for about 120 minutes.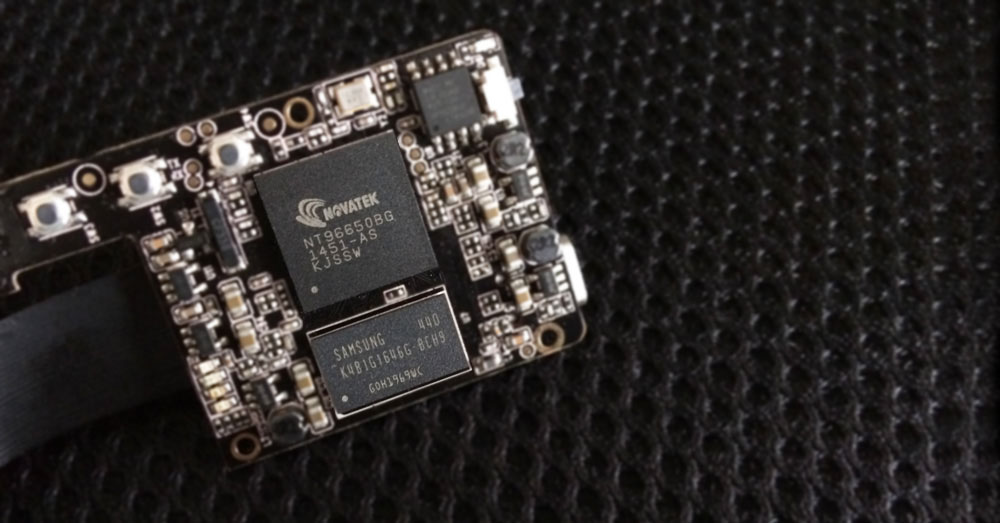 F2.8 Aperture, Fever of pursuing the ultimate
The new F2.8 Aperture lens adopts aspherical glass, which is featured with Higher Sharpness, Less Image Distortion and Less Halo Effect.
Using the different lens coating technology, the new lens delivers more natural and gorgeous image.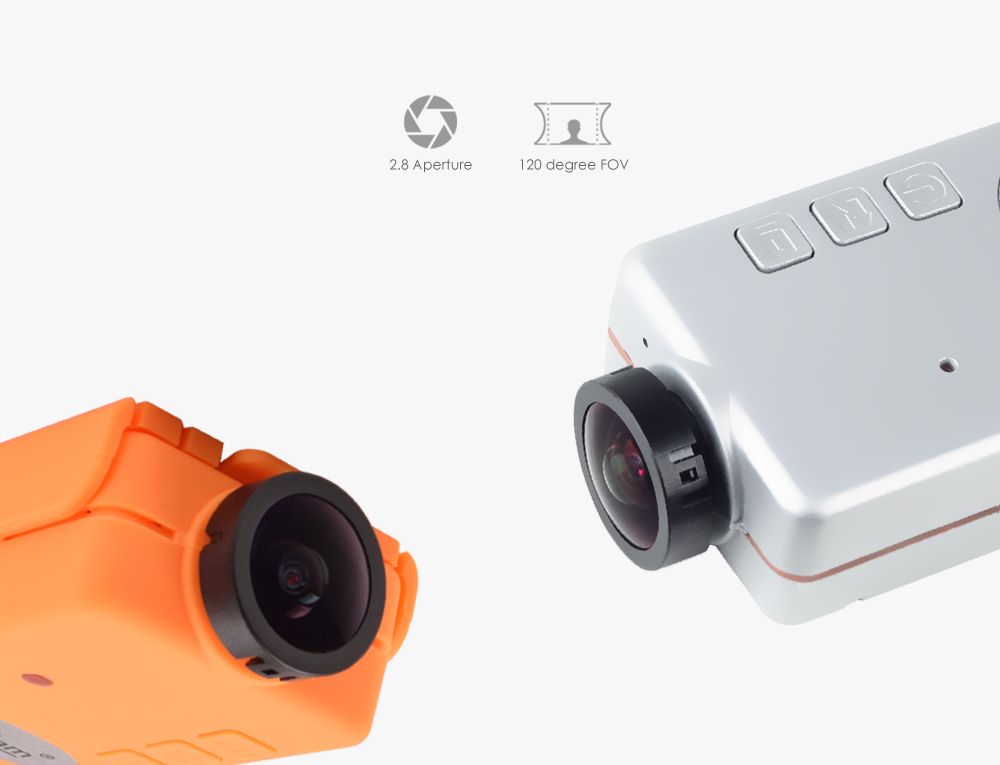 Rare To See
It optimizes function of shielding for RF Noise, especially for
some frequency band of communication like GPS and 433 MHz.
It effectively reduces the RF Noise intrusion to other electronic equipment.
Note: For orange version, function of RF noise shielding is invalid.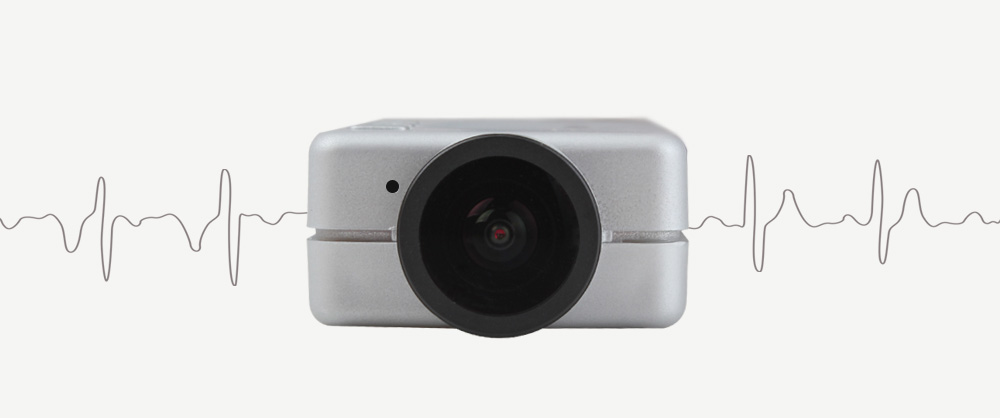 Survival Of The Fittest
Not using traditional plastic, the Mini USB TV-out Cable of RunCam HD is made of
silicone materials. It has been received by the user's praise for
the good feel of it and good tensile resistance.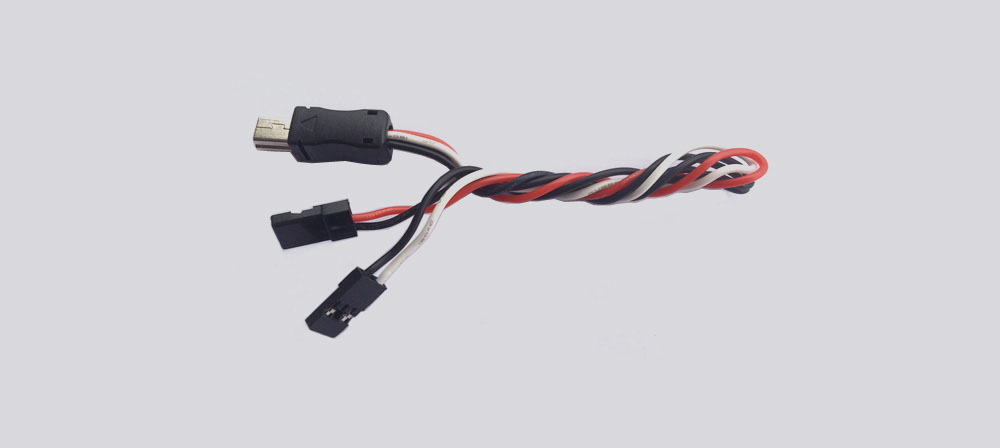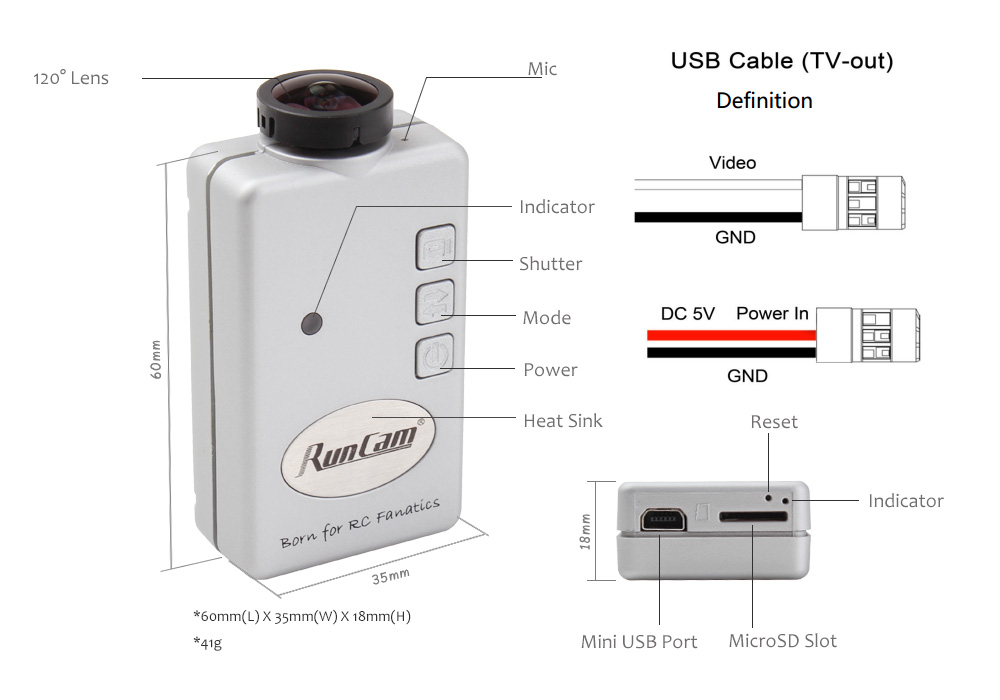 Specifications
| | |
| --- | --- |
| Angle of Field | F.O.V 120° |
| Photo Resolution | 3MP |
| Video Resolution | 1080P 30FPS FULL HD, 720P 60FPS, 720P 30FPS HD |
| Video/photo Files Format | *.MOV, *.AVI, *.MP4 / *.JPG |
| Live TV Video Output | NTSC / PAL |
| Interface | Mini USB |
| Max TF Card Supported | 32G(Suggest using Class 6 or above) |
| Image Flip | 180 Deg Roation |
| Weight | 41 g |
| Dimension | 60mm(L) * 35mm(W) * 18mm(H) |
| Rechargeable LIPO Battery | 850mah |
| Continuous Recording Time | About 120 Minute |
| Working Voltage | DC 5V |
| Working Current | <500mAH |
Video
Thanks for the video from our customers.
Download
FAQ
FAQ
Q: Can you provide the instructions about the firmware upgrading and configuration software of RunCam HD Camera?
A: Hi, Please click

here

to get the details.
Q: Got problems to run the " RunCamTool.exe " file on your Computer?
A: Hi, You need to install Microsoft .NET Framework 4.0 first, please click

here

to downlaod it.
Q: There is a problem with the config utility, the error message says there is a missing DLL. How to fix this?
A: Hi, Please go to Microsoft

here

, and to download the 32bit (the first file) or 64bit (the last file) option and install it.
Q: How to comvert the ".MOV" format file to be ".AVI" format?
A: Hi, You can use "MP4Cam2AVI" to convert *.MOV to *.AVI before try editing on movie editor. Please download it from

here

.
Q: RunCam HD can be used as a WEB Cam?
A: Hi, Please remove the TF card, and connect it to your PC, and then run "amcap.exe". Please download "amcap.exe" from

here

.
Q: The configuration file that the config software generated is not disappear, what is the problem?
A: Hi, Make sure the file name of the configure file "DCTCONFIG.bin" is never changed. And you put this file into the root directory of TF card. If file name is changed, it wouldn't disappear.
Q: If I switched to 720/60 via the confi software, how I switch back to 1080, if I don't have this option?
A: Hi, When you switch the mode between 720@60 and 720@30, it just change the frame rate under 720P, and wouldn't affect the frame rate of 1080P. Just simply press the camera's mode button (when you see orange light on), you've switched it back to 1080P.
Q: Looks great! What's the weight of the RunCam HD?
A: Hi, About 41g.
Q: Is it possible to change the lens?
A: Hi, The lens angle of RunCam HD is 120 degree, which is not able to change for now. We are trying to select a 100 degree one and will launch later.
Q: I have a regular 8GB menory card. Is it compatible with it?
A: Hi, RunCam HD supports max. 32GB TF card (suggest using Class 6 or above).
Product Reviews
Write Review
Previous | Showing reviews 51-95 of 95
Great Cam!!

Posted by Unknown on 14th Aug 2015

Settings need refinement though. If only the last saved settings can be stored. I find myself having to re-enter all the settings everytime I want to change something. Also the time needs to be synced. Not entered manually. That's basic.

Great camera & quality for a very light price

Posted by Josselin du PLESSIS on 12th Aug 2015

Very happy with the camera, it is light, with wide angle of 120°, easy to use, able to do both filming and FPV. Just great

AWESOME!!

Posted by Dean Aeichele on 3rd Aug 2015

What can I say? It surpassed my exsectations.
check it out.

https://youtu.be/nimMK8tHIFk
http://youtu.be/tQlGS9yT1Og

I simply love it

Posted by Unknown on 2nd Aug 2015

I was looking for something small and with an outstanding
video quality and that's what I found.

I have a video sample here:

https://youtu.be/V9KObGh4dwA

Nice FPV Cam

Posted by RoNNie on 31st Jul 2015

This is a really great camera with good performance, havent tryied it out so much yet but the result so far is very satisfying

The camera comes packaged in a real box, almost Apple feeling during the first boxlift.

We also used this one as a webcam and it performs well indoors in poor light as well,

The only downside is the non changable lens, but as i understand it will be availble on later versions




Awesome video quality

Posted by divenno on 29th Jul 2015

awesome video quality it is.
it work out of the box but need to do few setting especially with wdr mode.
if it comes with wdr-on as default, i would never need to tweak anything.
overall, nice product.

The CAM I needed!

Posted by Unknown on 25th Jul 2015

Works great, and just the right size for my project.
thank you for centering the lense. So far so good. Awsome RC Cam.

Packaging is awesome!

Posted by Dino on 22nd Jul 2015

i must say, im pleased that they packed the camera in neat way.
and what can i say, its small yet nice product,

Great Customer SERVICE

Posted by Laurent on 10th Jul 2015

I've been using the runcam for a few months now, I am pretty happy with it despite the settings and update method that are not really convenient. But my runcam stopped working (i assume because of the lens...) but the AWESOME and fast customer service sent me a new one!!! I hope we'll be able to find spare lens and spare circuit board like the mobius though, because nothing last long on a fpv racer...

Value for money cam

Posted by Locian Photography on 8th Jul 2015

I recently bought a RunCam with the improved f2.8 lens. It took quite a while to arrive but then it is a distance to the UK! Opening the box was a pleasure, all very nicely packed and presented. As long as you have a spare micro SD you have everything you need to shoot right from the box. Charge/ video lead, power lead etc, etc. The little manual is super easy to understand and the camera exactly the same - up and recording in no time with no complicated button pushing. It is light weight, good quality HD video, plenty of battery life for quadcopter flight times and housed in a simple package. My only complaint is the mounting bracket which is perhaps too simple and certainly for me not easy to eject the camera alas you don't want is falling out so maybe this is a good thing! Also I find the reaction time of the sensor slow between ambient light levels i.e. exposure slow changing between dark and light subject matter although generally dynamic range is good. I would certainly rate this little RunCam very highly and most definitely value for money for many uses and projects especially where weight and space is at a minimum.

escelente cámara

Posted by IGNACIO SANTOS SANTOS SOMOHANO on 8th Jul 2015

Compré hace poco la runcam HD con lente 2.8 y decir que estoy encantado con ella, saca vídeos 1080p de gran calidad. Lo único es que se perdió la tapa de la lente, cuidado porque se pierden fácilmente.

Outstanding Customer Service

Posted by Tom on 1st Jul 2015

I got this great little camera with one minor little flaw on the lens and I debated if I even wanted to bother complaining about it because of the fair price I paid. However, I wrote and told customer service about the problem and they immediately sent me out a replacement lens with simple instructions on how to replace the defective one. Problem solved! This camera takes great pictures and video for a very reasonable price and I don't think you can beat it. Thank you Yulanda for your wonderful service.

awesome cam

Posted by Carlos Augusto Malucelli on 1st Jul 2015

Awesome cam, better than others :D .... I recommend!

Only one gripe...

Posted by Unknown on 29th Jun 2015

providing a standard "screw-in" attachment would allow the use of the many attachment devices already in existence for other action cams.

wow, this thing is tiny!

Posted by John Senior on 26th Jun 2015

Absolutely love this little camera, I can't believe the quality of the footage! Highly recommend it, and such a great price...winner!

LOVE IT!!

Posted by Jared on 15th Jun 2015

Awesome little camera, has survived several fatal crashes without even a scratch.
I work in video production and can say i'm impressed with the quality of the video footage. Its amazing for the price!

AWSOME

Posted by Darren on 15th Jun 2015

The Run Cam is AWSOME, I was really surprised at how good the picture quality was, very easy to use plus it can handle a 64GB TF card, built in battery and great customer service very helpful. BUY ONE

Mighty Little Camera

Posted by Unknown on 15th Jun 2015

The RunCam HD is a great little camera for a great price. This is exactly what I was looking for to use on my quadcopters. Great video quality and easy to use.

Satisfy on size..

Posted by Dozo on 10th Jun 2015

I've try this camera and found the colour and sharpness is good compare the mobius, but only one thing I feel a bit disapointed with the video 720 @ 60fps, thats camera actually dont have 60fps like they mention it in specs.. :(

Best bang for your buck

Posted by amac on 3rd Jun 2015

I have two of these camera's now and believe these are now on par if not better than the other's out there. You only have to get YouTube to see that I'm not the only person who thinks this. If RunCam keep up the good work and support given to the FPV community they will IMHO be at the top of the small camera war. Great product thanks.

Excellent value for money

Posted by mick thebass on 2nd Jun 2015

A very versatile and compact portable camera. The picture quality is very good and on a par with more expensive cameras. I found it easy to operate straight out of the box, but I had to reconfigure the factory settings to suite my needs. In my case, I needed to invert the image and record to MP4. format. It can be confusing to some to download the software and firmware, but there are some very instructional videos on the web to guide you through this process. I would recommend this camera to anyone.

LOVING IT!!!

Posted by SCUBA CNAV1-SD on 30th May 2015

I bought it because of good reviews. But I had to see it for myself. Upon viewing the recorded videos, I am truly amazed. Video quality is sharp. Great little HD camera. This will be my "GO-TO" camera.
There's a few minor details that needs polishing......
The tool to configure the settings and firmware indicator. It also needs a tripod mount. And one more thing, a waterproof case is highly needed.
Hope RunCam can fix these issues.


THANK YOU RUNCAM!!!

GREAT CAMERA ..... I LOVE IT!

Posted by HAPPY CAMPER on 28th May 2015

A definite mobius killer!!!! But the interface to configure this camera has bug issues.

1) The software tool needs to show the camera is plugged into the PC via USB.
2) There is no indication of saved settings placed in the camera after reconfigurations.
3) Also show the firmware the camera is currently using when configuring its settings.

The camera needs a tripod mount. You gotta have a tripod mount.

================================

Thanks for your order !

Glad to know your like the camera.

About the problem of the software you mentioned, we will fix them as soon as possible.

Thanks & Regards,
RunCam
================================

Great HD Action Camera.... BUT

Posted by Bladefold on 28th May 2015

I bought this camera because I heard from others that it is as good as its competitor. Sure enough, after seeing the video result, it is sharp and clear.
The reason I gave it 3 Stars:

1) The software tool to configure the settings on the camera has bugs that needs to be fixed.

Problem # 1: When plugging the camera to your PC via USB, the GUI does not tell you RunCam is plugged in. You have to go to a second step by clicking the "Load" or "Generate" button.

Problem # 2: The GUI does not tell the user what settings they have saved on the camera. How do we know if the new settings are saved or not.... No indications.

Problem # 3: The GUI also has no indication of what firmware is currently being used in the RunCam after plugging it into the PC via USB.

PLEASE MAKE IT USER FRIENDLY.....


And finally, it needs a MOUNT to the tripod. I'm sure everyone would like a camera mount imbedded on the holding bracket.

Aside from all the issues mentioned, this camera is a TOUGH CONTENDER.......

runcam hd reveiw

Posted by Unknown on 28th May 2015

as i have only had this product for a short period , all i can say is that i am very pleased with what i have seen so far.
my only gripe is that there is no computer settings screen so i can adjust things , not that i have found anyway , but seems like a great alternative to the gopro

===================
Thanks for your order !

It comes with a software, you can download it from here: http://shop.runcam.com/download/

Then you can adjust settings with the software.

Best Regards,
RunCam.com
===================


Solid Camera!

Posted by attomic on 21st May 2015

This camera delivers as advertised. The presentation is a small detail but important. The camera comes in a padded box with accessories and manual. The exterior finish is excellent with the soft touch coating. The functionality is excellent as well as the HD video. Finally this works with class 10 SD cards perfectly.

Perfect

Posted by Laurent on 21st May 2015

Basically, i was expecting a Mobius. But i received better than that !
This is a pimped Mobius with revised electronics and EMF free shielding.

It's a great device that need to be purchased if you consider a Mobius. It's way better.

Superb quality/cost camera

Posted by Gerrit on 20th May 2015

I am very happy with the video and audio performance of this camera. I use it for recording my quadcopter's flight as well as a handycam for other projects.

The camera camera surely delivers at this excellent price point.

Just mind the instructions and use a quality SD card!

Tiny Treasure

Posted by Rob W on 17th May 2015

Is the best way to describe my enjoyment of the Runcam so far!

Having put this little marvel to work in both my third scale supercub and a large scale Discus Glider, I can very enthusiastically recommend this camera for the excellent video quality, easy to set up, easy to attach and control.

The simplicity of instant playback allows me to look at the footage taken at end of each flight, so I can change the position of the cam, to get the very best angles and variations I need.

The only thing I miss is the 1/4" threaded mounting hole in the base of the attachment tray, to allow quick mounting and removal.

I simply made one by screwing a small piece of aluminium with a threaded hole to the tray for easy mounting in a variety of positions on my model aircraft.

Rob W
South Australia

An acceptable camera for a fantastic price.

Posted by Evan on 15th May 2015

I've been flying with the RunCam for about 3 weeks now and generally have been impressed with it. The camera is currently mounted on my ZMR250.

I'd describe the quality of the picture as somewhere between a Mobius and an HD GoPro. You can see some footage I took here:

https://www.youtube.com/watch?v=kFRRshEXqW8

The form is almost exactly the same as a Mobius but the lens is centered on the front of the camera. It's extremely light weight and has come out of some pretty big crashes with only minor scratches.

Battery life is good. I can run out 8 1500mah packs in the space of about an hour and a half and still have some juice left in it.

It's not all rosy though. The third time I took the camera out it inexplicably stopped recording mid-flight. There were no LEDs lit and I assumed I had run out the battery. When I got home I picked up the camera and almost dropped it as the heat sink was hot to the touch. Fearing the worst, I wrapped it in foil and put in my BBQ in case the thing caught on fire. I came back a few hours later to find that it had cooled down to ambient temperature so I tried to plug it into my PC....nothing. Then I tried it with my Mac....again nothing. At this point I emailed customer service figuring I must have been sent a lemon. They responded to me in less then an hour with instructions to disassemble the camera and check the internal ribbon cable that attached the camera to the circuit board as well as the battery cable. After following the directions the RunCam fired right up and has been working ever since.

I've had a few other useability issues with it as well. Instead of just dumping all the movie files it captures into a single folder like every other camera on the planet, the RunCam puts them all in sub directories in the DCIM folder and names the files all the same name like this:

DCIM > rec001 > REC0001.mp4
DCIM > rec002 > REC0001.mp4
DCIM > rec003 > REC0001.mp4

The end result of this is you have to go through every single video and rename it yourself if you want them all in the same directory, a very annoying and completely pointless design!

Something else I've noticed is that a lot of my videos are not being saved. I'll end up with a bunch of empty folders with no video inside. I'm not 100% sure that this is the cameras fault...I could be hitting the power button instead of the shutter button without realizing it...I'll update this review once I figure it out.

Setting the camera up isn't the most intuitive process but is fairly straight forward once you get it. Still, t6his is an area that could be improved.

Lastly the mount that comes with the camera should not be used. The first few times I flew with it I got some god awful vibration noise on the audio track. I figured there must be something wrong with the mini quad and spent several hours making sure everything was secure. As soon as I ditched the stock mount and just strapped the camera to the Mobius plate with Velcro all the noise went away.

To sum it up, the RunCam is a great value for the price just don't expect GoPro quality or easy useability. Despite some of the strange user experience decisions made by its creators and the weird over heating issue I experienced I'm happy with my purchase.


Nice!

Posted by DerekJ on 7th May 2015

I had been looking at the Mobius for a while but when I heard about this coming on the horizon, I decided to wait to see if it was as good as I heard that it was going to be. Glad I waited. It seems to be every bit as good as the Mobius and I saved myself ~30 bucks in the process (though I see the price just jumped $5).

I haven't had it on an aircraft yet as I just received it yesterday. So, I used it as a dashcam on my commute to work this morning.Colors are excellent (though the blue sky seems a tad oversaturated). It handles changes in light well and the audio quality is crisp.

A couple of niggling issues would be that the means of updating the firmware could be a little more intuitive and a means for determining through the software what configuration is present on the camera would be welcome.

This little cam should be cause for concern for Mobius. I'm sold and will buy a couple more.

great camera

Posted by Unknown on 4th May 2015

the camera has good performance. i love the package and all stuff that comes with it. great value as well. thanks for having the customers in focus!!!

Awkward config and not really 60fps - but its cheap

Posted by James on 30th Apr 2015

I only just got the runcam, I have a few mobius, so was hoping for something comparable but more affordable for crashing with.

The box/presentation is lovely, and nice it comes with AV out cable and price is great.

The config is awkward, I spent almost an hour trying to update firmware, camera kept behaving strangely, LEDs wouldn't flash on recording, and video files were corrupt, finally realised you need to plug camera into USB cable to copy firmware on, using a card reader caused problems for me.

Config utility is not a patch on mobius, I cannot see anyway to check config, you can only create/apply new settings, with very limited options.

First few test video's against mobius C lens in the house don't look great, but I need to try it in flight to properly compare.

My main issue is the 60fps is not genuine, it simply duplicates each frame twice, which seems completely pointless - if its only 30fps why have the option to generate a 60fps file with each frame repeated twice ??

I have asked runcam about this on youtube, and they insist its 60fps, so not sure what they are looking at ?



Fantastic value

Posted by Barry on 29th Apr 2015

Having used a Mobius until now I have to say that I far prefer the RunCam and have ordered a second one. The instructions are poor if you don't know what you are doing but once you figure it out the performance is fantastic especially for the price.

It would be better for me if it didn't generate a new folder for storage each time you power it up and just stuck to one folder.

works perfekt out of the box

Posted by jesper on 29th Apr 2015

Got this runcam now and damm i Works perfekt!.
first test flight and the brekket to hold the cam broak so the plastik is not the best ind the breaket :(
cam is still working perfekt :)

run cam du you sell the breaket alone?

made in norway

https://youtu.be/wvy4ENwKCsU

=================================
Hi,

Thanks for your review !

Yes, we sell the extra bracket, please contact us at: run@runcam.com

Thanks & Regards,
RunCam support team
=================================

Great camera

Posted by Bo on 29th Apr 2015

Bought 2 and i'm quite impressed. It's on par with the Mobius at a lower price. Only issue is that with the current firmware, true 60fps is not possible as it duplicate frames. I have been in contact with runcam, and a firmware update is on it's way. I would recommend this to anyone looking for a small portable action camera.

Good Camera; Poor Documentation

Posted by F.J. Porzig on 27th Apr 2015

The HD camera appears to be okay. I received a defective USB cable and have been told a good replacement will be sent. I am waiting for the cable to arrive. The documentation could be better. I cannot find definitions for the setting options that are displayed when using the config. tool. I have not found a way to determine the firmware and software versions on my HD camera. As a first time user of this type of camera better documentation would be appreciated.

=================================
Hi,

Thanks for your feedback :)

Yes, we will offer a better documentation for the next version software.
Thanks for your suggestion.

Best Regards,
RunCam.com
=================================

Great Camera, No RF interference

Posted by Unknown on 25th Apr 2015

I bought this camera after purchasing Mobius. I could not get GPS lock on my quardcopter with Mobius so I decided to try the RunCam and now the RF issue is a thing of the past. Video quality is great and the price is untouchable.

the best fpv cam ever

Posted by Carl Tremble on 22nd Apr 2015

I bought 2 of those and i'm quite impress with the color brilliance and image quality. The only cons, it is quite difficult to have velcro stick on the greasy like plastic of the camera.

In conclusion, bye bye mobius.

pretty good

Posted by Laurent on 20th Apr 2015

Cheaper than Mobius and almost as good but much less settings options. The Mobius is also better against the sun. An it is a real pain in the neck to upload new firmware or new settings...
other than that video is nice.
Still prefer Mobius for the moment but i'm looking forward for new options and settings :-)

=================================
Thanks for your feedback :)

We will improve the firmware and software as soon as possible.

RunCam Support Team

=================================

Run Cam hd

Posted by Jim on 18th Apr 2015

good picture well made but need better configure software (more options to adjust)

=================================
Thanks for your feedback, we are optimizing the config software as soon as possible.

RunCam Support Team
=================================

Better than Mobus

Posted by Roger E Jones on 17th Apr 2015

Charged the HD camera, very quick, shot some video inside and out. Plugged it back in, WOW!!! amazing picture, far better than anything I've had previous. Might buy another real soon. Thanks, for the pre sale deal.

Mobius Killer

Posted by Anthony on 17th Apr 2015

This is a really well made camera, it has a soft feel surfaces and the software while basic allows you to configure the settings of the camera. Picture quality is excellent. Amazing effort for a new product and will only get better. I took a chance of purchasing this "unknown, untried" camera, but its hard to fault and a great price.

Buy several now!

Posted by Bill Decker on 16th Apr 2015

Wow! Awesome color saturation at fairly dim light! I'm a fairly new quadcopter racer and didn't want to trash my GoPro Hero 4. I was hoping the RunCam HD would look as good as everyone reviewing was saying...it's that good! I plan on buying many more! Thank you, RunCam!

OUTSTANDING

Posted by Paul on 13th Apr 2015

This camera was reviewed by Bruce Simpson from RC Model Reviews. Bruce said it was good. That's good enough for me, so I ordered one.
Arrived well packaged within 2 weeks to UK.
Unit fully tested in 1080, 720, camera and on PC software. Quality is outstanding. Updates easy.
This is worth every penny.

Previous | Showing reviews 51-95 of 95